ChatGPT Killed the Whole "Content is King" Thing:
Discover How Aged Domains Are Your Hack to First-Page Rankings in the AI Era
Watch the video to reveal the power of aged domains to supercharge your SEO and help you get your website to the top of Google.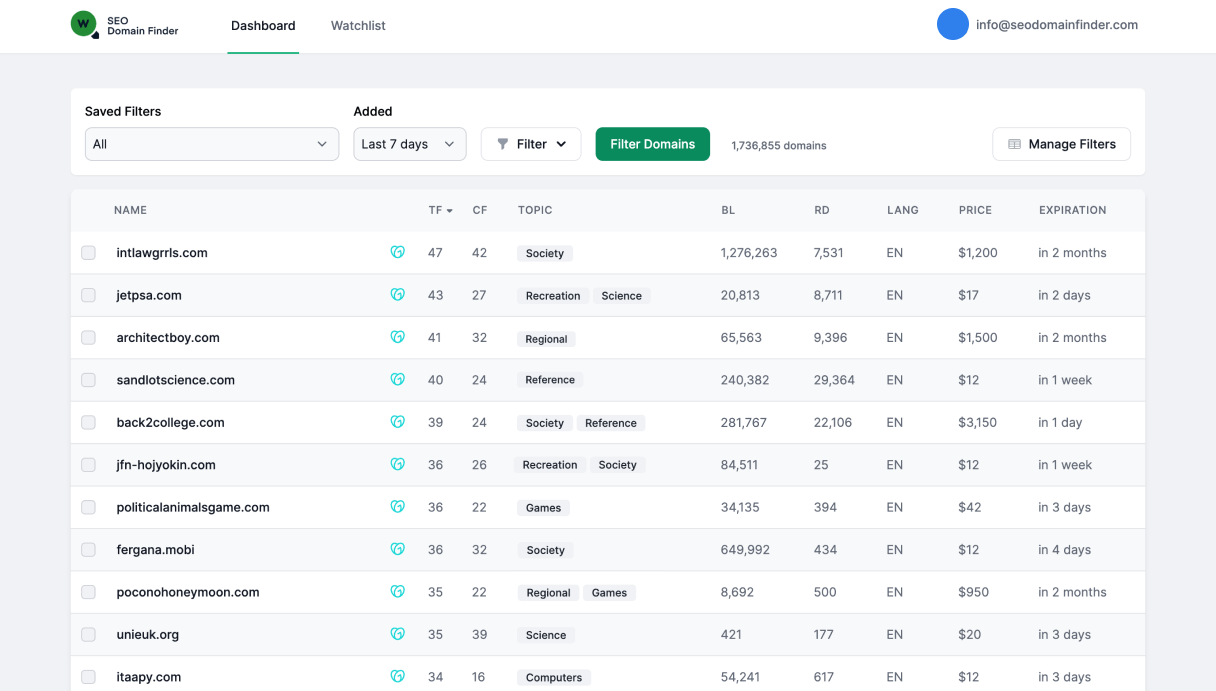 Continue reading if you want to learn why...
Expired Domains Are the Best Strategy to Fast-Forward Your SEO Success
With ChatGPT and similar AI tools making writing relevant and engaging content as easy as clicking a few buttons, SEO is going back to the basics: links and authority. And the fast-track way to authority are aged domains.
Aged domains, also known as Expired or Expiring domains, are domain names that have reached the end of the registration period and have not been renewed by their owner.
All of the hard work the previous owner did can be yours if you snatch one of these domains. The domain history, authority, content (if you do it right), and, most importantly, backlinks.
By buying an aged domain, you can get immediate access to years of built-up authority in the niche of your choice.
Three Ways of Using Expired Domains to Dominate the First Page of Google
There are three main ways of using aged domains in your SEO strategy, and I've listed them here from easiest to hardest.
1. Redirect the domain for immediate authority boost
The first one, and by far the easiest one, is to redirect the aged domain to your website. If you're feeling brave, you can simply redirect it to your homepage to pass authority and in most cases it'll significantly improve your rankings.
But, for the best results, create a new subpage with content relevant to the aged domain, then redirect the domain to that subpage.
2. Build a niche website and get a jump-start
The second way to use an expired domain is to create a new website on it. A new domain takes a long time to gain authority in the eyes of Google, so if you can skip the first few (and hardest) steps, then you'll be ranking and making money much, much faster.
The idea is this: find an aged domain relevant to your niche and use it as the base for your new niche website. Recreate the most powerful subpages, add your own content, and you're good to go.
3. Build a PBN and rank multiple websites
The last way to use expiring domains is to build your own Private Blog Network. A PBN is a group of blogs under your control, built with aged domains for the purposes of linking to your money sites.
This is a common tactic used by SEOs all over the world, especially agencies since you can use one PBN blog for linking to multiple sites. Buy the aged domain, recreate most of the old content, then start adding your new content with links to your websites.
It takes the longest time and requires multiple domains but it also allows you to boost multiple websites, not just one.
BONUS tip: resell domains for quick profit
There's one more way to earn money with aged domains: resell them, either as plain domains or fully rebuilt websites.
Video: How to Use SEO Domain Finder to Find the Best Expired Domains
SDF is amazingly easy to use. Use the filters to narrow down to the domains that best suit your needs. Filter by domain types, sources, number of backlinks, Majestic's Citation Flow and Trust Flow, Moz Domain Authority, and a lot of other things.
You can also search for specific keywords or TLDs with the search field. You can save the most commonly used filters and get notified immediately when new relevant domains get added to the database.
Drill down in your research with the domain preview, where you can see the Web Archive screenshots, domain history, SEO metrics and backlinks.
If you like a domain and it's not available for immediate purchase, like on an auction, add it to your watchlist. Domains are in your watchlist until you remove them, or they get registered. This is an easy way to track domains on auctions.
SDF covers all large domain marketplaces and auction sites and puts everything into one easily searchable database. You can choose from auction domains, buy now domains, or dropped domains which are free to register immediately.
Coming Soon
Sign Up Today and Receive a Free Guide on How to Find the Best High Authority Domains
If you're new to SEO, aged domains, or if you just need a refresher, our domain guide will help you find the best domains for your use-case. Short and to the point, with a checklist, it'll make it a check-boxing task of finding great aged domains.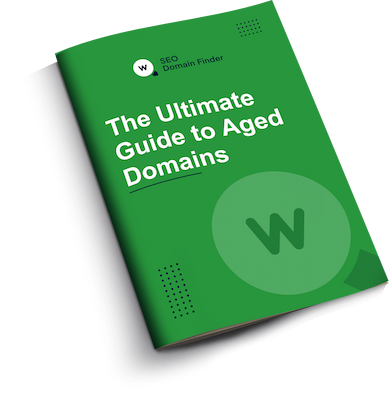 Are You Ready to Unlock the Full Potential of Your SEO Strategy With SEO Domain Finder?
Don't miss out on the opportunity to leapfrog your competition by leveraging the power of aged domains. With SDF's intuitive interface, you can easily find, analyze, and acquire highly relevant niche domains.
Don't just take our word for it. Experience the power of SEO Domain Finder for yourself. Sign up today and take advantage of our 30-day money-back guarantee.
Elevate your SEO game to the next level, completely risk-free!
Pricing
Limited Time Offer: Huge Discount for Yearly Plan for the Best SEO Tool Deal This Year
30-Day Money-Back Guarantee
Special Yearly
$97 /year
-72% off the regular price
All features
The Ultimate Guide to Aged Domains
30-Day Money-Back Guarantee
Price includes tax.
Monthly
$37 /month
All features

The Ultimate Guide to Aged Domains
30-Day Money-Back Guarantee

Sign Up Now

Price includes tax.
Discover high-authority expired and deleted domains effortlessly with our comprehensive database and intuitive three-step process. Sign up now and start boosting your online presence!
Auction, Backorder, and Deleted Domains
Advanced Filtering
Integrated Majestic and Moz metrics
Modern and Intuitive Interface
We accept PayPal and all major credit cards

Shop with confidence
100% Secured Payment by Paddle
30-day money back guarantee - no questions asked!
We proudly offer a 30-Day Money-Back Guarantee, no questions asked. If you're not 100% satisfied within the first 30 days, we'll return your money, no fuss. Your satisfaction is our priority, and we stand by our promise.
The Team Behind SEO Domain Finder
SEO Domain Finder is developed by Niteo, a company with team members from all over the world. Niteo is a fully remote company, founded in 2007. To learn more about us, visit our website »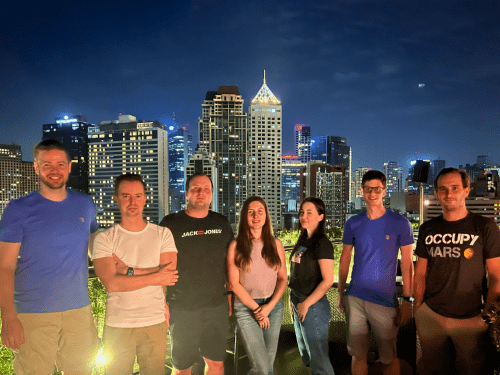 IRL meetup: work and fun in Manila, Philippines (January 2023).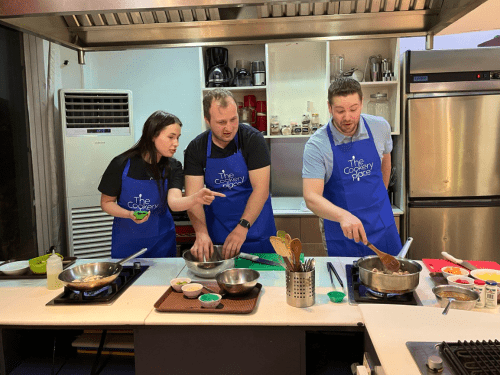 IRL meetup: the team on the cooking class in Manila, Philippines (January 2023).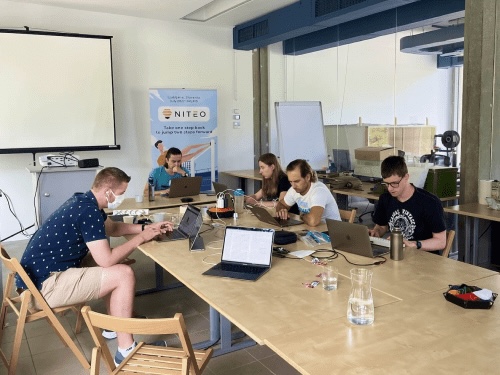 IRL meetup: the team working in Ljubljana, Slovenia (July 2022).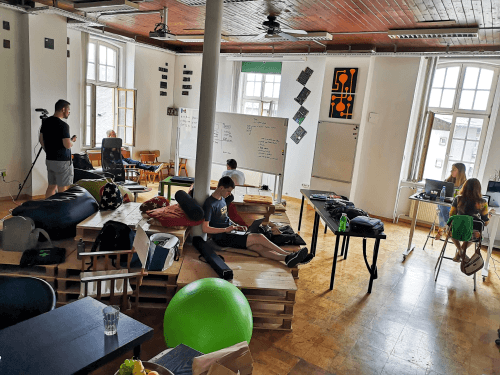 IRL meetup: the team working in a coworking space in Ljubljana, Slovenia (July 2019).